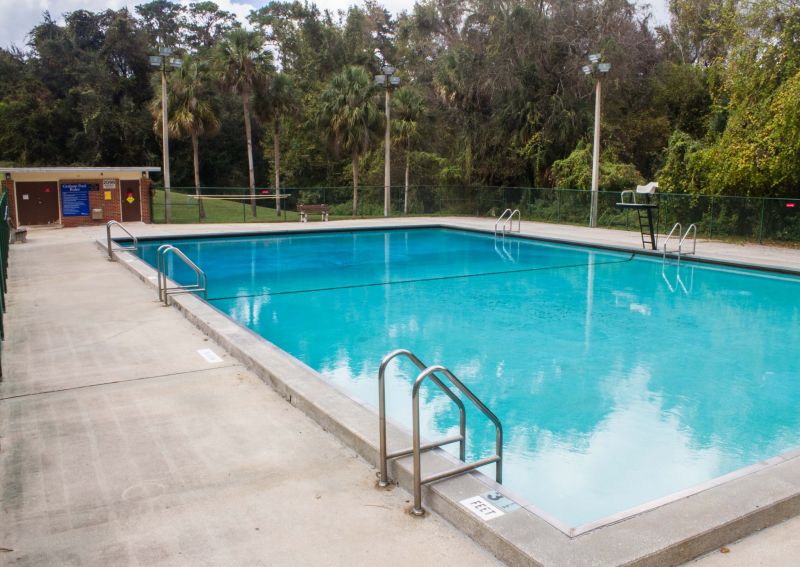 24 Nov

Why Should I Buy A Pool Heat Pump?

A pool is a fantastic investment, but many homeowners tend to only dive in during the warmer months. However, you don't have to let your pool sit dormant during winter – you can still enjoy morning laps and splashing around with the kids even during cooler temperatures.

A heat pump gives you the power to control the temperature of the water year-round. What could be more soothing than a warm soak after a hard day's work in winter? There are many reasons why a heat pump is worth the investment and we will explore the benefits you will enjoy in this article.
How Does A Heat Pump Work?
These devices work in pretty much the same way as a fridge that has been reverse-engineered. The pump is a standalone device that will draw warm air into itself through a fan. There is an inlet valve that sucks pool water into the pump where it is further heated.
It is then transferred back to the pool through an outlet hose – and the cycle continues. While the technology has been around for decades, modern heat pumps are highly evolved. They are whisper quiet (so there is no fear of additional noise on top of the filter) and can last up to 20 years, even through constant use.
Modern Heat Pump Technology
Previously, heating your pool meant using energy from electricity or LPG. This would put a heavy burden on your electricity bill and was not great for the environment either.
Modern heat pumps use the flow of water from your pool and also solar power to effectively power themselves using the environment.
Heat transfer pumps will save you over 60 per cent in power costs than other heating options. Combine a heat pump with a solar panel and it will almost totally power itself.
You can get dedicated solar-powered heating solutions for your pool, but they will take much longer than a heat pump to bring the water up to a comfortable temperature. Plus, they are not going to be effective at night.
Heat Pumps Require Very Little Intervention Or Maintenance
Unlike other powered devices, you won't have to worry about your heat pump. Their design means they will run autonomously in the background without any intervention required for themselves.
The simplicity in their design means there are very few parts subject to wear and tear. A technician will be required for installation but beyond that, you can just set and forget your heat pump and enjoy the year-round warm water in your pool.
How Long Does It Take To Heat A Pool?
This will obviously depend on the size and capacity of your heat pump, the size and location of your pool and the outside temperature. Our technicians will work with you to determine the right-sized unit for your pool so that it will rapidly warm up without costing you too much money in the long run. It is always better to have a heat pump that is slighter bigger than what you require so that the heating time will be rapid and you are not putting too much pressure on your heat pump.
These heating devices also feature their own in-built thermostat and will automatically disengage once the water reaches your desired temperature. If that temperature drops just one degree below your designated level, the unit will automatically re-engage so you won't be caught out while you are in the pool.
To find out more about heat pumps, their benefits and how we can provide the most cost-effective, efficient option for your pool, contact Alto Pacific on (07) 5453 4177.